Airbnb may be one of the biggest royals in the vacation rental industry. But if you, as an owner, want to increase your occupancy rate and income, it's important to know what alternatives are out there.  
Let's take a look at several most popular websites that you can consider.
Best reliable alternatives for Airbnb 
Note:
the following list is in no particular order. 
All platforms in this post are reputable and safe travel agencies and marketplaces: they don't condone bad business practices and diligently fight any type of scam. Our main goal is to perform a short overview of each site and determine their main difference from Airbnb. 
Vrbo
(now merged with HomeAway, as a part of Expedia Group) 
Pros
Numerous insurance policies, including options for damages or cancellations. 

Search tools here have a couple of filters Airbnb lacks. For example, Vrbo guests can sort properties by the reviews focused on high cleanliness or location attractiveness. 

Your listings will show up on other Expedia Group sites, including Trivago and Hotels.com. 
Cons
The commission is 5% per booking, which is higher than Airbnb or many other alternatives. Another option is to pay $499 annually upfront. 

Doesn't work with shared spaces: you can't list a room or a house floor here. Or anything but a standalone vacation house, really — no camping areas allowed either. 

It also doesn't have the "instant booking" mode, which can throw some guests off. 

No discount for long-term stays.

The platform's booking and cancellation policies are murky: Vrbo allows hosts to introduce their own rules, and it may lead to confusion among guests. 
How's it different from Airbnb overall?
Vrbo is not just among the top OTAs, it's also one of the oldest ones, being established in the 1990s. It's still going strong, and while Airbnb can be considered its direct competitor, Vrbo rarely lists the affordable property. 
The platform's main focus is short- and long-term vacation rentals all over the globe, but they have to be stand-alone, with no hosts on the property. Also, if you're listing on Vrbo, be prepared for elevated demand from larger companies and families with kids and pets.  
Vrbo is great for professional entrepreneurs who offer upscale rentals. The service fee is roughly the same as Airbnb's, so you're giving your guests a more exclusive vibe with no extra expenses on your part. 
Booking.com 
Pros
Intense marketing. Booking.com knows how to target its ads, so your property will most likely receive adequate exposure.

Cancellation is easier and cheaper for hosts.  

Easy means of communication with guests. 
Cons
Guests don't pay booking fees, but hosts do, and it's 15%, which is one of the highest on the market (Airbnb may charge guests around 14%, but for owners, it's only 3%).

Payment info from guests is only available for 10 days after a booking is made. If a guest cancels at the last minute, and you hadn't established a cancellation fee in advance, you'll face potential losses. 

There's no budgeting for damages or stolen property. 
Full Guide to Booking.com read here.
How's it different from Airbnb overall?
In the minds of many, Booking.com may still be a website for established hotel brands. But it actually offers plenty of short-term rentals. And owners who list on Booking.com often see solid demand. 
The important difference from Airbnb here lies in the host-guest dynamic. Booking.com doesn't have a two-way review system (meaning, a guest can make one about their stay, but their host can't leave a permanent review in their profile). 
You can't pre-approve requests on Booking.com — the system automatically accepts every booking. Which isn't ideal if guest ratings and review-based reputation are important to you. 
Finally, even with the short-term rentals, Booking.com users tend to have higher expectations by proxy. For example, if you're listing an apartment, your potential guests will probably anticipate the whole nine yards of an apart-hotel: toiletry kits, bathrobes & slippers, and so on. 
Tripadvisor 
Pros
Reasonable 3% booking fee for owners.

All listings are showcased across other TripAdvisor sites.

Listings are advertised alongside tourist guides and attractions, which can positively affect engagement.  
Cons 
Owners can only see guests' info after they fully paid for their booking. There's an option that allows guests to contact the property management beforehand, but it's only available for owners with prepaid annual listings. 

No shared space rentals: you must list either the entire property or, at the very least, a private room.

No property insurance for owners, even for an additional fee.
How's it different from Airbnb overall?
TripAdvisor absolutely is a household name: yet many users on both sides of the market still consider it a web guide for travelers. The company has been working on rebranding but is still mostly known as a site for tourist attraction reviews.
This brand recognition discrepancy is, probably, the biggest difference from Airbnb (that, and the lack of shared space rentals). It's not the first place people consider while searching for vacation rentals. 
But it wouldn't be fair to discard TripAdvisor completely. It has more than 600k diverse rentals in almost every country in the world. The listings are pulled from subsidiary websites (like Holidaylettings, FlipKey, HouseTrip, and more), and combined under TripAdvisor's umbrella. If you list your rentals directly via the main TripAdvisor site, they will be showcased on the subsidiaries as well. 
Agoda Homes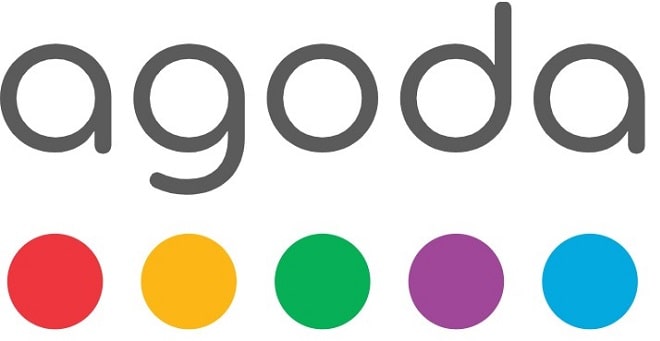 Pros
Has its own loyalty program PointsMAX which can be attractive for guests. 

AgodaVIP program promotes the best-reviewed hosts to the most loyal customers.

Hosts have several cancellation options and booking conditions to choose from, customizing their rental policy.  

Strong review culture; hosts can review guests as well.
Cons 
No shared space rentals are allowed, and hosts must not stay at the same property as guests.

Significant 15-20% commission fee for hosts.

Host-initiated cancellations are charged the amount equivalent to one night's stay.

The platform still needs more exposure for European travelers.   
How's it different from Airbnb overall?
Agoda aspires to become its own thing — but that thing is definitely closer to Booking.com than to Airbnb. Hence the big "no-no" for shared spaces of any kind and a similar operating model (even the layout looks somewhat similar). Though it has an ecosystem and products akin to that of Airbnb's: Agoda Growth Program for property owners, Agoda Connect for partners, etc. 
And the platform is definitely among Airbnb's biggest online competitors when it comes to the Southeastern market. It has also been growing in the U.S., so if your vacation rentals are located there, you may consider listing them on Agoda as well. 
Homestay.com 
Pros
Mandatory 15% fee for booking confirmation.

Hosts can request a 25% deposit upfront, which won't be refunded if the guest cancels the booking in less than seven days. 

Your listed property gets promoted via Homestay's affiliated partners like language schools, study abroad programs, internship placement companies, etc.
Cons 
Hosts are required to stay on the same property with their guests and contribute to their local experience. Not a con per se, since that's what the project is about: just a reminder that Homestay.com is not for every owner. 

Guest information and contacts only become available after booking confirmation. 

Payment methods for the full price of the stay must be negotiated with every guest separately. 
How's it different from Airbnb overall?
In a way, this platform is conceptually closer to Airbnb's couch-surfing roots. Airbnb has deliberately transformed itself into a vacation rental titan. Homestay has remained a smaller, yet trustworthy place where one can rent a relatively cheap shared space with a friendly ever-present host. 
In terms of safety, it's roughly 50/50: guests are required to pay a prepayment, but collecting the full sum is your responsibility and not the sites. Plus you can't really learn anything about the person you're supposed to invite into your home in advance. However, a good portion of the bookings comes from exchange students or experienced travelers, who are backed by Homestay's trustworthy partners. (You can also synchronize your Airbnb property with Homestay's site if it fits the conditions). 
HometoGo 
Pros
You can list your properties directly on HometoGo website, and they will show up on their partnered platforms. 

Flexible pricing models, starting with 3% per booking. 
Cons 
A higher number of competitors, since the platform pulls listings from a number of pretty big OTAs. 

The aggregator is popular among travelers on stricter budgets, not interested in larger or high-end properties. 

Needs more exposure to the U.S. market.
How's it different from Airbnb overall?
The biggest distinction is the search aggregation model under which HometoGo operates. Airbnb has its own ecosystem — and while it can be integrated with different third-party platforms, it only allows search for rentals listed directly on its site. HometoGo assembles listings from various trusted OTA, allowing users to compare prices, and find the best/cheapest offer. 
You can post your listing on HometoGo directly: or even submit your vacation rental site as their partner. Overall it's an ambitious project that grows fast and promises peculiar things. Yet it's still nowhere near Airbnb in terms of unique listings. 
Plum Guide
Pros
Great ways for entrepreneur-level hosts to present their property. 

The booking fee is only 3%.

Owners can pre-approve guests or choose the Instant Booking option.
Cons
Strict vetting policy: lots of properties end up being denied posting.   

A flat fee of $400 per listing +3% per booking.

No shared spaces or private rooms are allowed. 

No public rating system. 
How's it different from Airbnb overall?
Plum Guide basically has the "Airbnb as a private club approach", which actually makes the two platforms very different. An owner can't just storm in and post their listings. No: you need to submit your property first, and then wait for the in-person evaluation from Plum Guide. This means that their critic will arrive and thoroughly review your rental, checking if it fits the platform's 150 criteria. 
All that, as Plum Guide claims, results in lower cancellation rates, longer states, and a better customer experience overall. And it certainly is an ambitious project. But all the hassle and expenses might be truly worth it only if your property is not exactly budget-friendly. 
Holidu  
Pros 
The listed property will be also shown on 20+ rental sites. 

No additional commissions for utilities. 

Performance-based booking model.
Cons
Listing is available only through Holidu partners. Again, it's not the worst thing, and some owners may find it beneficial. But the partnership approval process takes time. 

Fee information is available only per request. (Some affiliated sites claim it's 15% of the base price for the hosts). 

Significant competition levels, since the site collects listings from all over the Internet, including niche and local portals.  
How's it different from Airbnb overall?
Just like HometoGo, Holidu is part search aggregator, part peer-to-peer rental site. This means it pulls listings from other OTA sites, but also allows owners to submit their property directly. The details of the latter are available per request, though: unlike Airbnb or many others, Holidu is partner-based, and owners must submit a request to the team before getting all the info. And, unlike Airbnb, Holidu is for entrepreneurs, almost exclusively. The platform's partners mention that an owner must rent at least 10 properties at Holidu. On the other hand, it looks like the site welcomes all kinds of rentals, from shared spaces to boathouses. 
The bottom line 
If you wish to increase the visibility of your vacation rentals, listing on several OTAs is a must. Each has its own perks and touches different kinds of customer demographics. But to keep up with multiple rental platforms, property management software is needed. Hosty synchronizes all your bookings and listings across different OTA websites in one place. Manage your rental business without getting overwhelmed!