Airbnb Management Services in Bristol
At HeartHomes, we take pride in offering premier Bristol Airbnb Management Services to help you achieve maximum rental income with minimal effort. Our services span all essential areas of vacation property management, ensuring an outstanding experience for both hosts and guests alike.
Our Service Spectrum: Interior Design & Staging, Listing Management, Guest Care, Pricing Optimization, Airbnb Licensing, Airbnb Insurance, Concierge Service, Cleaning & Maintenance.
We are proud to extend our services throughout Bristol and the surrounding neighborhoods including Clifton, Redland, Stokes Croft, Bedminster, Totterdown, and nearby towns such as Bath, Weston-super-Mare, and Clevedon.
With HeartHomes, you can enjoy peace of mind knowing your Airbnb property is in expert hands, while you reap the benefits of a flourishing vacation rental business.
Discover Pricing in Bristol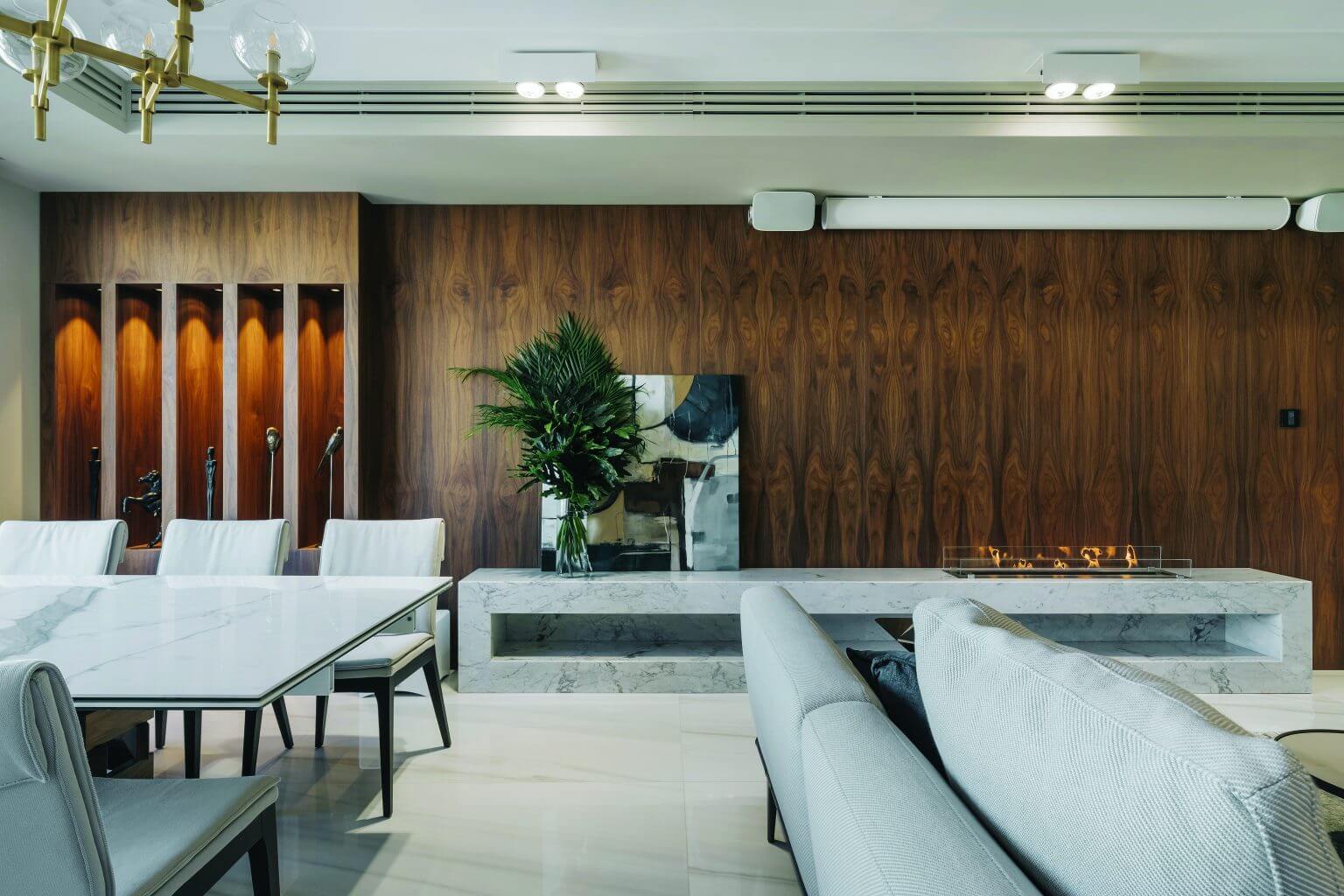 Full-Service Hosting 15 %
Interior Design & Staging
Listing Management
Guest Care
Pricing Optimization
Airbnb Licensing
Airbnb Insurance
Concierge Service
Cleaning & Maintenance
Explore Our Range Of Services in Bristol
Interior Design & Staging
Let our team in Bristol show off your home's best side.
Our team of expert interior designers & stagers will have your house in Bristol looking spectacular for you and your guests. Our photographers will leave you with bright and vibrant photos. Boost your revenue by up to 25%.
We'll manage your rental in Bristol on multiple listing sites.
Using Airbnb, HomeAway, Rentals United, & VRBO, the HeartHomes team in Bristol will manage your listing across a variety of services to ensure maximum occupancy potential.
We look after your guests like they're family.
Happy guests make for better reviews and better care of your property in Bristol. We go above and beyond to ensure that your guests are looked after. We've got the Superhost status to prove it.
Pricing that increases your yield by 25% or more.
We know this business inside and out, allowing us to price your vacation rental in Bristol right for the location, size, and season. When we take over your Airbnb listing, our service literally pays for itself.
Airbnb management in Bristol – licensed & legal.
Ensuring your Airbnb rental is licensed and meets all the municipal legal requirements is tough business. At HeartHomes, we know all the ins and outs of Airbnb licensing in Bristol.
Insurance to keep your property in Bristol safe.
We are partnering with a 3rd party safety and security certification company in Bristol which will be implementing excess Master Liability Coverage for our hosts which will lift the liability limit to the recommended $5,000,000 level – above and beyond Airbnb's Host Guarantee! Once our homes are certified, our hosts will qualify to receive this coverage and will also be eligible for a planned Homeowners Insurance policy at preferred rates.
No matter what extra service your guests request, we've got you covered!
Our agents in Bristol will respond to any and all of your guests' requests promptly. Whether it is airport pickup service, sightseeing trip, restaurant or concert bookings, groceries delivery or gym membership – we'll make it happen to make sure your guests will be extra pleased with their stay.
We'll keep your Airbnb property in Bristol clean and in top shape!
Our professional contractors will perform Airbnb cleaning after every check out and inspect the property for damages and maintenance. You will get notified in case anything needs to be repaired and appropriate trades will get dispatched upon your approval.
Happy guests make for happy clients
We pride ourselves on being the best at what we do. Our Bristol client testimonials prove it.
Market your listing on the most popular channels in Bristol
HeartHomes team will market your listing on the most popular short term rental channels like Airbnb, VRBO, HomeAway, Booking.com and more.




Bristol Airbnb Property Management FAQs
What is an Airbnb Management Company?
An Airbnb management company consists of a team of specialists committed to overseeing every aspect of a short-term rental property on behalf of homeowners. Their duties encompass managing guest relations, orchestrating seamless check-ins at any time, scheduling cleaning and maintenance after each check-out, advertising your property on multiple booking platforms like Airbnb, Vrbo, etc., handling emergencies, and ensuring the financial legitimacy of the business. For a modest fee, you can unburden yourself from the pressures and obligations associated with being an Airbnb host, thus liberating your time and effort for other personal interests.
Who Are the Clients of an Airbnb Management Company?
HeartHomes offers services to homeowners and property managers engaged in the vacation rental sector with listings across multiple online travel booking sites such as Airbnb, VRBO, Trip Advisor, Booking.com, and more. Operators in the short-term rental field must comply with various local laws and regulations to ensure their business functions legitimately. The property in question should be attractive, modern, and outfitted with all required amenities to guarantee a pleasant stay for guests. Potential guests, who might reach out via your social media channels asking about booking availability, also need to be attended to diligently to prevent loss of potential earnings. A specialist from our HeartHomes team can proficiently handle all these duties, among others.
What Does the Airbnb Landscape Look Like in Bristol?
At HeartHomes, we have observed that Bristol's Airbnb landscape presents a dynamic and thriving environment for short-term rentals. Among the city's population of 707,000 residents, there are a remarkable 4,225 active Airbnb rentals, offering an array of amenities to cater to diverse guest needs. These amenities commonly include Air Conditioning, Internet, Parking, a Kitchen, Dryer, Washer, and Heating. The most prevalent listing type is the Entire Home, which comprises 74% of all listings. One and two-bedroom apartments are the most sought-after rental sizes, making up to 71% of bookings. Importantly, Bristol's Airbnb hosts maintain a high standard of service, as evidenced by the fact that over 83% of all Airbnb offerings in the city boast a rating of at least 4.5. The vibrancy and potential of Bristol's Airbnb market is a testament to the city's appeal to visitors and the exceptional quality of services provided by hosts.
Is Airbnb Profitable in Bristol?
At HeartHomes, we've evaluated the profitability of Airbnb rentals in Bristol and found it to be highly promising. With an average daily rate for a short-term rental standing at $184, hosts can expect to generate an impressive average monthly income of approximately $2,697. This potential for lucrative returns is bolstered by the city's popularity as a tourist destination, attracting a substantial number of visitors annually. The favorable combination of strong tourist influx, high daily rental rates, and consistent monthly income underscores the profitability of Airbnb in Bristol, offering a compelling investment proposition for current and prospective hosts.
How is the Airbnb Industry Regulated in Bristol?
At HeartHomes, we recognize the importance of understanding the regulatory landscape of the Airbnb industry in Bristol. This city, like many others, has specific regulations in place to ensure the safety, comfort, and rights of both hosts and guests participating in short-term rentals. These regulations touch on aspects such as licensing, taxation, health and safety standards, and can sometimes be complex to navigate. Our team at HeartHomes is well-versed in these laws and guidelines and can assist hosts in understanding and complying with them. This means you can focus on providing the best experience for your guests while we ensure that your Airbnb operation adheres to all local regulatory requirements. Ensuring compliance not only protects your business but also contributes to a more sustainable and responsible short-term rental environment in Bristol.
What specific services does HeartHomes provide to support short-term rental business in Bristol?
At HeartHomes, we specialize in offering a comprehensive suite of services designed to support and enhance the short-term rental business in Bristol. Our goal is to alleviate the stress and workloads of hosts, allowing them to reap the rewards of their business while we handle the heavy lifting.
Licensing assistance. One of our key offerings is Licensing Assistance, where we guide hosts through the process of obtaining and maintaining necessary local permits and licenses.
Interior design. Our Interior Design service transforms properties into appealing and comfortable spaces that stand out to potential guests.
Professional photography. To further enhance your listing's appeal, our Professional Photography service captures your property at its best, enticing potential guests with high-quality images.
Property insurance. We also provide Property Insurance support, helping you navigate the complexities of insuring your short-term rental to protect your valuable investment.
Listing and SEO management. Our Listing and SEO Management service ensure that your property is not only listed on top booking platforms but is also optimized for search visibility, thereby increasing the likelihood of bookings.
Through our suite of services, HeartHomes is committed to providing exceptional support to hosts in Bristol's bustling short-term rental market.
What other services does HeartHomes offer for short-term rentals in Bristol?
HeartHomes in Bristol offers several additional services for short-term rentals.
Dynamic pricing. These include dynamic pricing, booking management, key exchange management, and a welcome guest book. With dynamic pricing, hosts can maximize their rental income by adjusting rates based on demand and seasonality.
Booking management. The booking management service handles inquiries, reservations, and payments.
Key exchange management ensures a secure and convenient check-in process.
Welcome guest book. The welcome guest book provides guests with helpful information about the property and local attractions.
HeartHomes aims to provide a seamless and enjoyable experience for both hosts and guests.
What are the benefits of using HeartHomes' Airbnb management services in Bristol?
HeartHomes' Airbnb management services in Bristol offer numerous benefits.
Moderate Fees. With moderate fees, hosts can maximize their profits.
Surge in Airbnb Profits. HeartHomes generates a surge in Airbnb earnings through effective strategies.
Business transparency ensures hosts are informed about their property's performance.
Special offers for multi-property owners streamline operations and maximize efficiency.
Trust HeartHomes for hassle-free management and financial success.
Airbnb Management Blog Posts