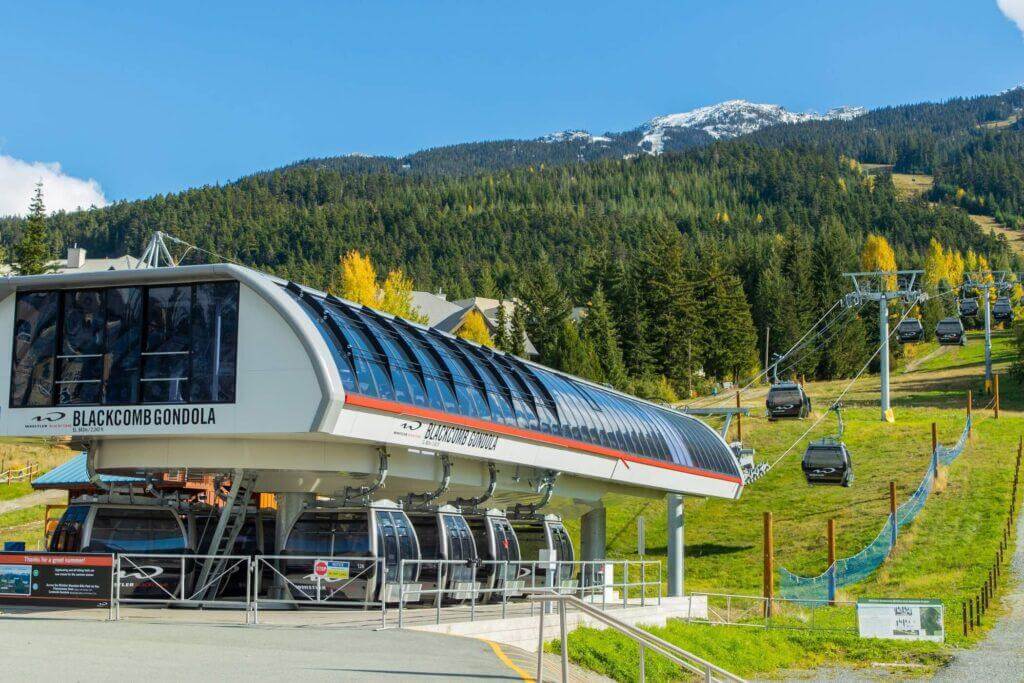 Introduction
Welcome! If you've been considering jumping into the world of Airbnb as a host, there's no better time than now. Airbnb has revolutionized the travel and hospitality industry, providing people all around the globe with a platform to monetize their property. In this comprehensive guide, we'll walk you through the process of starting your profitable Airbnb business in Whistler.
The Appeal of Airbnb
Ever wonder why Airbnb is such a game-changer? The appeal lies in its seamless blend of hospitality and authenticity. Travelers prefer Airbnb because it provides a home-like comfort, a unique local experience, and often, more affordability compared to traditional hotels.
The Importance of Location: Why Whistler?
Whistler, known globally for hosting the 2010 Winter Olympics, is one of the most popular travel destinations in Canada. It's a year-round hotspot that attracts over 3 million tourists annually. With two majestic mountains for skiing and snowboarding, stunning summer landscapes for hiking and biking, and a vibrant village life, Whistler is an ideal location for an Airbnb business.
Understanding the Airbnb Market in Whistler
Whistler has over 3,000 Airbnb listings, with an Average Daily Rate (ADR) of around $265. The occupancy rate was a healthy 68%, indicating a strong demand for short-term rentals throughout the year. It's also important to note that the average monthly revenue for Airbnb hosts in Whistler is an impressive $3,836.
Legal Aspects of Starting an Airbnb in Whistler
Before you start an Airbnb in Whistler, there are several legal considerations to take into account:
Zoning Laws: In Whistler, the zoning bylaws stipulate where short-term rentals like Airbnb are allowed. These rules are particularly strict in residential zones, where short-term rentals are generally prohibited unless the property is zoned as a "Temporary Tourist Accommodation."
Business License: All Airbnb hosts in Whistler are required to obtain a business license for short-term rentals. This requires hosts to meet certain safety standards and regulations, and licenses must be renewed annually. Explore Airbnb Licensing Service by HeartHomes: Helping with Airbnb Business License.
Tourist Accommodation Review: Whistler has a Tourist Accommodation Review program that hosts must comply with. This review ensures that all rentals are up to the standards set by the municipality for safety, noise control, parking, and garbage disposal.
Tax Obligations: As an Airbnb host, you're required to collect a Municipal and Regional District Tax (MRDT) of up to 3% on all bookings. This tax must be remitted to the municipality quarterly. In addition, hosts need to be aware of the potential income tax implications from their Airbnb earnings. Read Ultimate Handbook for the Taxation of Airbnb Income in Whistler.
Failure to comply with these regulations can lead to penalties including fines and potential loss of the business license. Hence, it's crucial to understand and adhere to all legal requirements when starting an Airbnb business in Whistler.
Read more about Airbnb Regulation in Whistler: Guide for Hosts.
Business Planning
It's important to treat your Airbnb as a business if you want it to be profitable.
Cost Analysis. This involves understanding all the costs associated with running your Airbnb—acquisition or rental costs, utility bills, cleaning and maintenance costs, and Airbnb's service fee.
Revenue Projections. Estimate your potential revenue by looking at similar listings in Whistler and factoring in the occupancy rates.
Buying or Renting the Perfect Property. In Whistler, property prices have been on the rise. In 2022, the midpoint sales price for properties in Whistler reached a substantial $1,200,000, marking a rise from the previous year's median of $1,050,000. This growth is even more striking when considering that in 2019, the median property price was considerably lower, sitting at $823,600. However, despite the high initial investment, the potential return can be lucrative given the high demand for rentals.
Listing Your Property on Airbnb
To attract potential guests and earn bookings, your Airbnb listing needs to be both engaging and accurate. Here are some key aspects to consider:
High-Quality Photos: Professional photographs are worth the investment. According to Airbnb, listings with high-quality photos receive 24% more bookings on average. Capture every room from multiple angles, and don't forget to include pictures of any special amenities or views.
Catchy Title: Your title is the first thing potential guests see, so make it count. An effective title is concise, descriptive, and highlights the unique selling points of your property. For instance, "Charming Ski-In/Ski-Out Condo in Whistler Village with Mountain Views" is a title that would attract attention. Learn more about Airbnb Listing Management and SEO by HeartHomes.
Detailed Description: The description should provide a comprehensive overview of your property. In Whistler, highlighting proximity to ski resorts, local attractions, and special amenities like a fireplace or hot tub can be beneficial. Remember to mention any house rules or unique aspects of your property.
Instant Book: Airbnb reports that listings offering "Instant Book" receive twice as many bookings. This feature allows guests to reserve your property without prior approval, making the booking process easier and faster.
Responsive Host: A responsive and communicative host makes guests feel more comfortable. In fact, hosts who respond to 90% of inquiries within 24 hours are twice as likely to get booked.
Explore how to Elevate Your Airbnb Response Rate to Boost Your Profits.
Pricing: Be sure to set a competitive price for your listing. In Whistler, the average daily rate is around $265. However, prices can vary significantly based on the location, size, and amenities of the property.
By incorporating these strategies into your Airbnb listing, you can significantly enhance your booking rates and success as a host in Whistler.
Designing Your Airbnb for Success
Interior Design Tips. Good design can set your property apart. Keep it clean, uncluttered, and ensure it has a cozy, home-like feel. Include local art or elements that tie into the Whistler environment. Airbnb Design Service by HeartHomes .
Amenities That Stand Out. Invest in amenities that travelers value, like fast WiFi, comfortable beds, well-equipped kitchens, and extras like a hot tub or a fireplace – especially appealing for a location like Whistler.
Mastering Guest Relations. Excellent guest relations can lead to positive reviews, repeat bookings, and higher occupancy. Prompt communication, easy check-in/out processes, and personal touches can enhance the guest experience.
Managing Your Airbnb: DIY or Hire a Property Management Company?
Depending on the scale of your Airbnb business, you may consider managing it yourself or hiring a property management company like HeartHomes. Such a company can handle the day-to-day operations.
Strategies for Maximizing Profits
Making the most out of your Airbnb business in Whistler requires a dynamic approach, with strategic pricing and additional income streams being key. Here are some effective strategies:
Dynamic Pricing: Implementing dynamic pricing can drastically improve your earnings. Pricing should be adjusted based on seasonality, local events, and weekday vs. weekend rates. During the peak ski season, Airbnb hosts in Whistler typically raise their rates to capitalize on the heightened demand. 
Length of Stay Discounts: Encourage longer stays by offering discounts for weekly or monthly bookings. This strategy not only increases your revenue but also reduces the frequency of turnovers, saving you time and cleaning costs.
Additional Services: Whistler is a destination for adventure and relaxation. You can tap into this by offering or partnering with providers of ski equipment rentals, guided tours, or wellness services. For instance, Airbnb data shows that over 20% of Whistler's visitors rent ski equipment, presenting a lucrative opportunity.
Experiences: Airbnb's "Experiences" platform is another way to increase profits. If you have a unique skill or local knowledge, consider hosting experiences. Whether it's a guided hike, a cooking class, or a photography tour, guests appreciate unique and personalized experiences.
By adopting these strategies, you can significantly increase your monthly revenue, which averages at $3,836 for Whistler Airbnb hosts, and maximize your profitability.
Overcoming Challenges in the Airbnb Business
Like any business, you'll face challenges. Be prepared to handle unexpected property damage, cancellations, or off-peak season slumps.
Conclusion
Starting a profitable Airbnb business in Whistler involves a deep understanding of the local market dynamics, selecting the right property, and honing your customer service skills. With the average Airbnb host in Whistler earning monthly revenues of $3,836, the potential for a lucrative venture is clear. With the right strategy and dedication to creating a unique and welcoming guest experience, you can tap into Whistler's thriving Airbnb market and enjoy a successful business venture.
Check out: